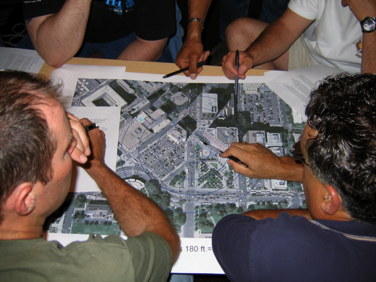 It Began With A Need


1n 1996 Dr. John Dentico was asked to provide a realistic simulation for the Command College of the California Commission on Peace Officers Standards and Training (POST). The first LeadSimm simulation centered on the policies, preparedness and the challenges associated with police pursuits.

Since that time LeadSimm LLC has provided more than 100 simulation experiences for federal, state, local and private clients dedicated to a wide range of purposes including: increased awareness, assessment, emergency preparedness and response including NIMS training, and community and leadership development.

The scenarios that drove these simulations were custom designed and presented realistic complex decision making contexts including: gang warfare, counter terrorism, active shooters, school violence, airport safety and security, crime reduction, protection of petroleum facilities, ports, bridges, and mass transit systems, international banking, and even the opening day of a new baseball stadium.

Additionally, LeadSimm LLC has worked as a collaborative partner in researching, formulating and developing studies, tools and guides in areas such as identity theft, anti-phishing, security training curricula, and adult and experiential learning practices as it relates to safety, security and emergency response.

Today, LeadSimm LLC is dedicated to assuring our clients have the knowledge, understanding and abilities to eliminate or mitigate risk for themselves and their organizations. We work with you for a safer and more secure tomorrow.