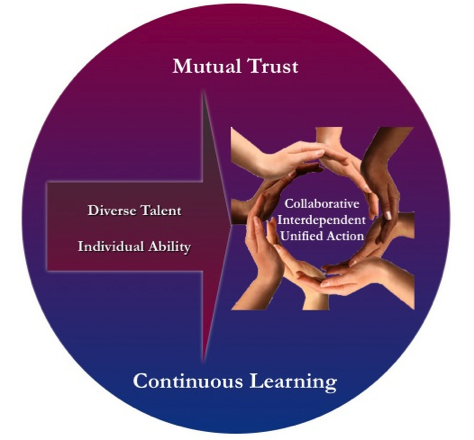 Leadership: A 21st Century Perspective


At LeadSimm LLC our work is fueled by a 21st Century perspective of leadership driven by the complex decision making environment of today. 21st Century leadership recognizes that both public and private organizations and communities are faced with an environment that is extraordinarily diverse, ambiguous and turbulent, information rich, and subject to continuous complex change. This hyper-dynamic environment requires the full support of creative and innovative people who are searching for intrinsic satisfaction from the work they do and are fully committed to the process of keeping abreast with and making change.

In this environment, the job of leaders is changing dramatically as innovation and leadership at all levels of an organization is required. In response, 21st century leadership must focus on melding a multitude of diverse talent and individual ability into collaborative, interdependent, and unified action capable of addressing the most complex and intractable issues and challenges.

The challenge for all 21st century leaders is to create environments built on trust and continuous learning where participants in these "leadership-dynamics" are fully engaged, derive meaning, take ownership and responsibility for the results, and come to "do their best work" everyday.